Indo-Indie Roundup
Catching up on some of the more notable Indo-Indie multiplex releases over the past couple of years.
Manorama, Six Feet Under - (Netflix DVD) set in a remote Rajasthan town, this noir features Abhay Deol as an author struggling with writer's block when he's drawn into a spying assignment which, as you'd expect, leads to a murder he's compelled to solve. Really enjoyed the denouement on this one and the sparse, arid landscape lends it a very different feel. Yes, there's a debt to Chinatown, but it's a homage, not a blatant copy.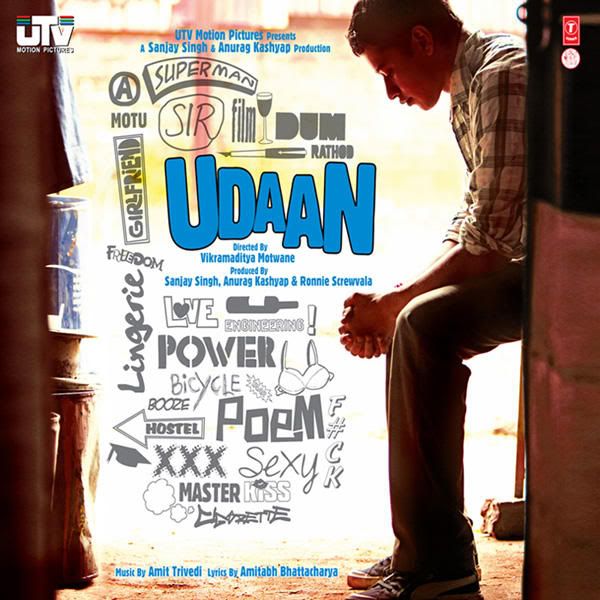 Udaan - (Netflix Streaming) I find Indian films are at their best when they look into small towns and the lives of quiet desperation therein. A little gem, Udaan deals with the return of a 16 year old boy, rusticated from his Simla boarding school, to his father's household in Jamshedpur. We learn his father is a strict disciplinarian, his mother has long passed away and he has a kid brother he barely knows. And yes, his father regards his return as a major wrench in the works. The subsequent conflicts never feel melodramatic and the characters are all utterly grounded in reality. The ending stays with you long after the film is over.
Peepli Live - (Netflix Streaming) dark, dark, absurd and dusty, "Peepli Live" is the film Ram Gopal Verma's "Rann" should have been. Anusha Rizvi's script takes the decision of an impoverished farmer to commit suicide as a starting point and uses it to viciously skewer the news media, the political system and just about anything else in between. The take no prisoners style isn't for everyone but for those of you who like their films to come with a heavy dose of Catch-22, Network and No Man's Land, this is it.
Road, Movie - (Netflix Streaming) describing Dev Benegal's film ("Vishnu, bored son of Hair oil maker in smalltown Rajasthan decides to drive dilapidated truck doubling as mobile movie theater across desert tracks to a museum") makes it sound like a road version of "Cinema Paradiso" by way of Bollywood. It actually isn't. Even though these are Bollywood clips being shown by the theater-on-wheels, the international crew behind the film, the sparse locations and the subject matter lends "Road, Movie" quite an otherworldy feel. And yes, Abhay Deol plays the titular character in yet another film set in the Rajasthani desert. Must like sand a lot.